Pediatric Dental Services
Get a birds-eye view of the treatments we offer at our office.
Outside of bi-annual cleanings, we offer several services to make sure your child's grin is in tip-top shape.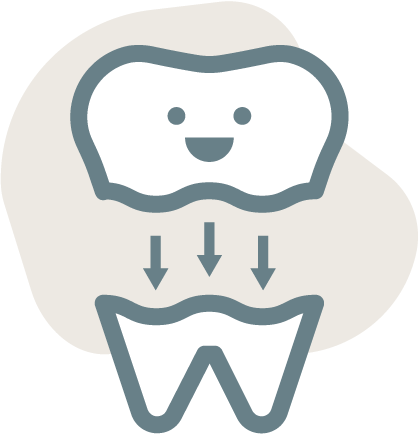 Fillings
If your child gets a cavity, we can seal it with a filling. This simple, painless procedure prevents decay bacteria from spreading further into the tooth. We offer tooth-colored composite fillings.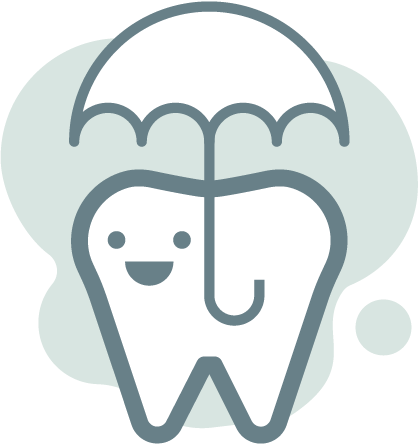 Sealants
Did you know your child is most likely to get tooth decay on their back teeth? To prevent this, we offer sealants — invisible, plastic coatings– to smooth out the chewing surfaces of these teeth, reducing the chance of cavities ever developing.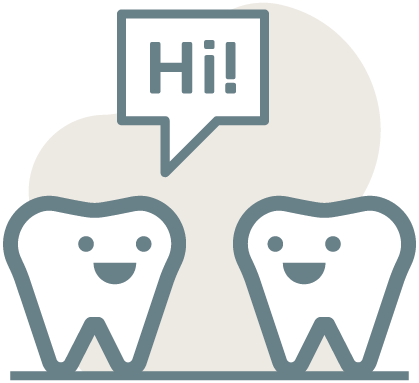 Bonding
We offer cosmetic bonding for kids with chips, discoloration, or irregular spacing. In this procedure, tooth-colored materials replace irregularities and hide minor defects. It's a great option for children and teens, who often need to wait for their teeth to mature before choosing a more permanent restoration.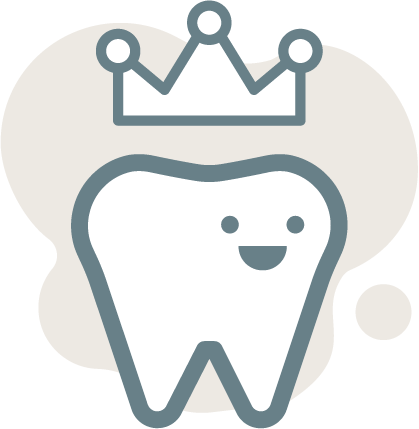 Crowns
We use crowns to cover and strengthen damaged teeth, allowing them to look and function normally. Stainless steel crowns are often recommended as a temporary solution for baby teeth until permanent teeth come in.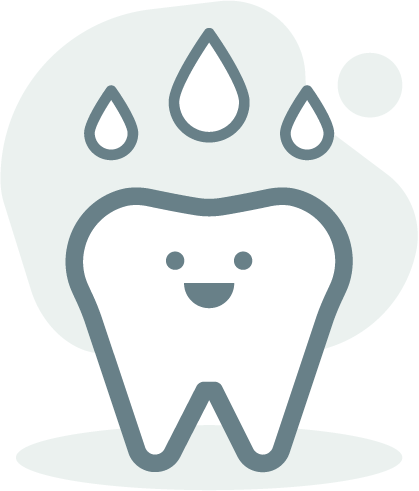 Fluoride Treatment
Fluoridated water has been called one of the most significant health achievements of the 20th century — but not every child gets enough fluoride. That's one reason why a topical fluoride supplement, applied here in the dental office, may be recommended for your child.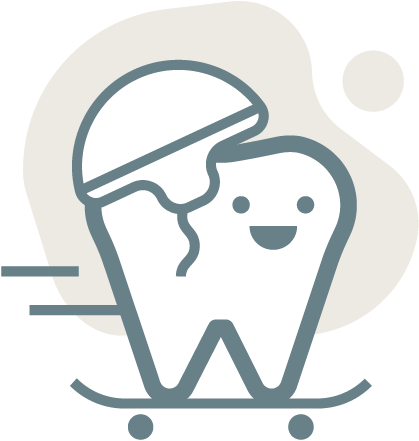 Mouth Guards
Outfit your little athlete with one of our properly fitted mouth guards to prevent a serious dental injury at practices or games.
"We've been at this office for 5 years now and have never been disappointed in the staff. When Dr Davis took over he continued to provide a wonderful experience. I have 5 children ages 15 down to 5 and he has been able to relate to each individually and adapt his bedside manner to make each feel comfortable and safe. We love Dr Davis and his team!"
- Karla H.
"We have been taking our five year old son to Dr. Dustin for the last two years. He actually looks forward to going to the dentist because of the interactions he has with the staff and dentist. They are very good with children that are scared or timid about going to the dentist. They have state of the art equipment. Dr. Dustin will be very clear in explaining what procedure is taking place, what the expected outcome is, and why it's important to the health of your child. He is also very patient with our questions or concerns. I would recommend this business to anybody looking for a new dentist for their children or parents with children needing a dentist for the first time. Be true to your teeth or they'll be false to you, or just brush the ones you want to keep!"
– Chris B.
"Great service! We were treated with kindness and professionalism. The team is wonderful with kids and the environment is to support their comfort. Fair pricing for services. Very happy with our experience."
– Nasreen I.
"This was our second trip to Sunnyside Dentistry for Children and we will continue to come here. The office is super clean and kid friendly. They are so great with my two toddlers that as a parent, not much is required from me during the appointments. They explain what they are doing in kid-friendly terms to accomplish just what they need to do, without pushing the kids to do anything uncomfortable."
– Kylie J.
"Dr. Dustin is amazing and he is very skilled at making the kids feel comfortable. We are very glad that he joined this practice and we will be patients for many years to come."
- Noah B.
"Took my 2 year old son to visit Dr. Dustin and had an awesome experience! Dr. Dustin did a great job of making my son feel comfortable, especially when he started to get a little scared of the exam. The office has a lot of accommodations for young kids and is extremely welcoming."
– Austin F.
"The entire staff is so nice. They are great with the kids! I'd definitely recommend them. On one of the appointments I had my three-year-old granddaughter with me and they gave her tokens for prizes too (even though she wasn't a patient yet)!"
– Stephanie M.
"My girls and I just moved to the area and had our first visit with Dr Dustin . The dental assistants were so calm and friendly with my girls who have a bit of a fear of the dentist especially seeing a brand new one . I appreciated how kind and patient everyone was ! The gold coin prize at the end and other incentives they provide were also great!!!! Highly recommend!!!"
– Alexis T.
"Beautiful, fun place (as fun as a dentist office can be)! The team were kind and made my daughter feel safe. She looks forward to going again!"
– Aimee D.
"My kids love it here! They treat my children so kindly and really get a conversation going with them! My daughter needed to get anesthesia for some dental work. They did such a great job taking care of her, and making sure to follow up! I highly recommend this dentistry to anyone with children!"
– Deana H.
"Dr. Dustin and his staff are amazing."
– Omega H.
"The entire staff is wonderful! Flexible schedules and super kind, kid friendly atmosphere. Dr Dustin is wonderful and the staff is very encouraging with the kids to improve their dental hygiene. We love this place!"
– Julie F.